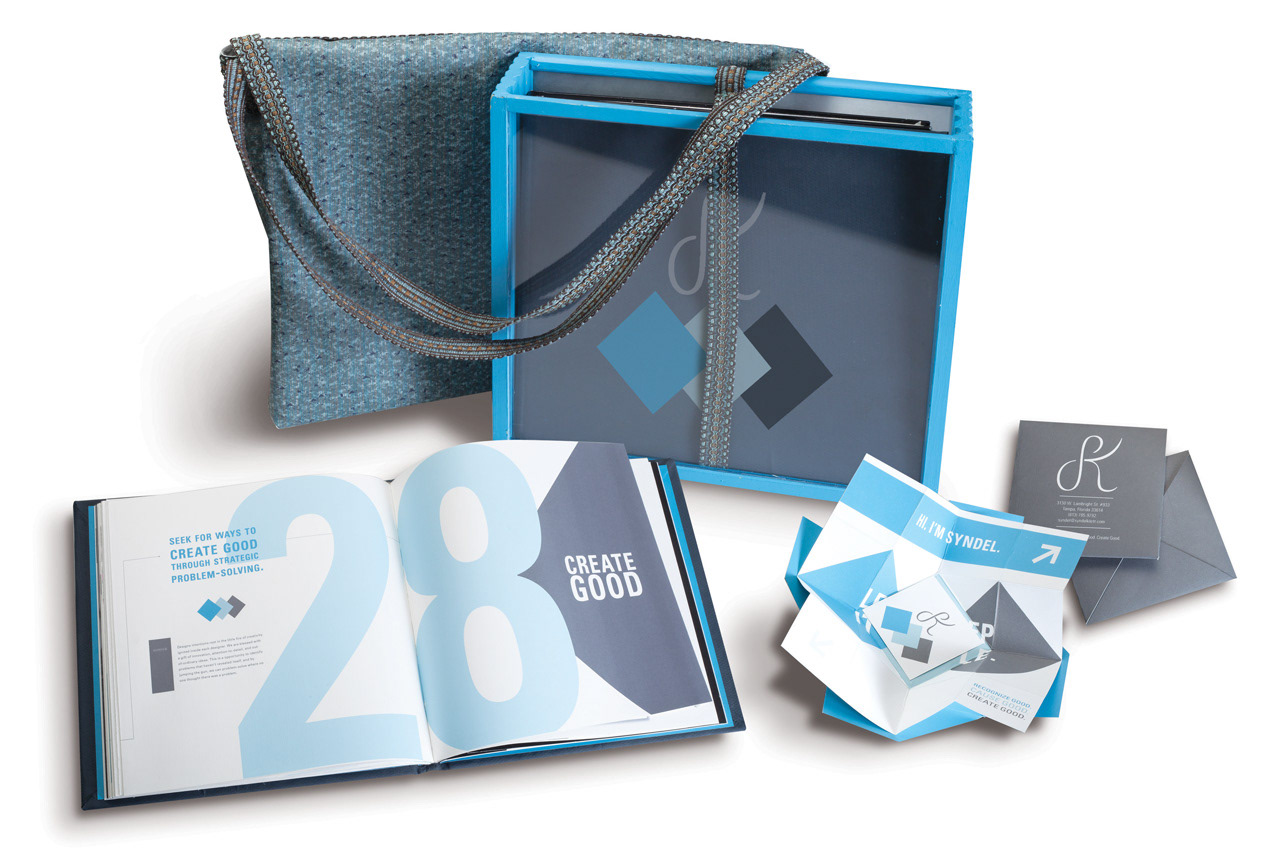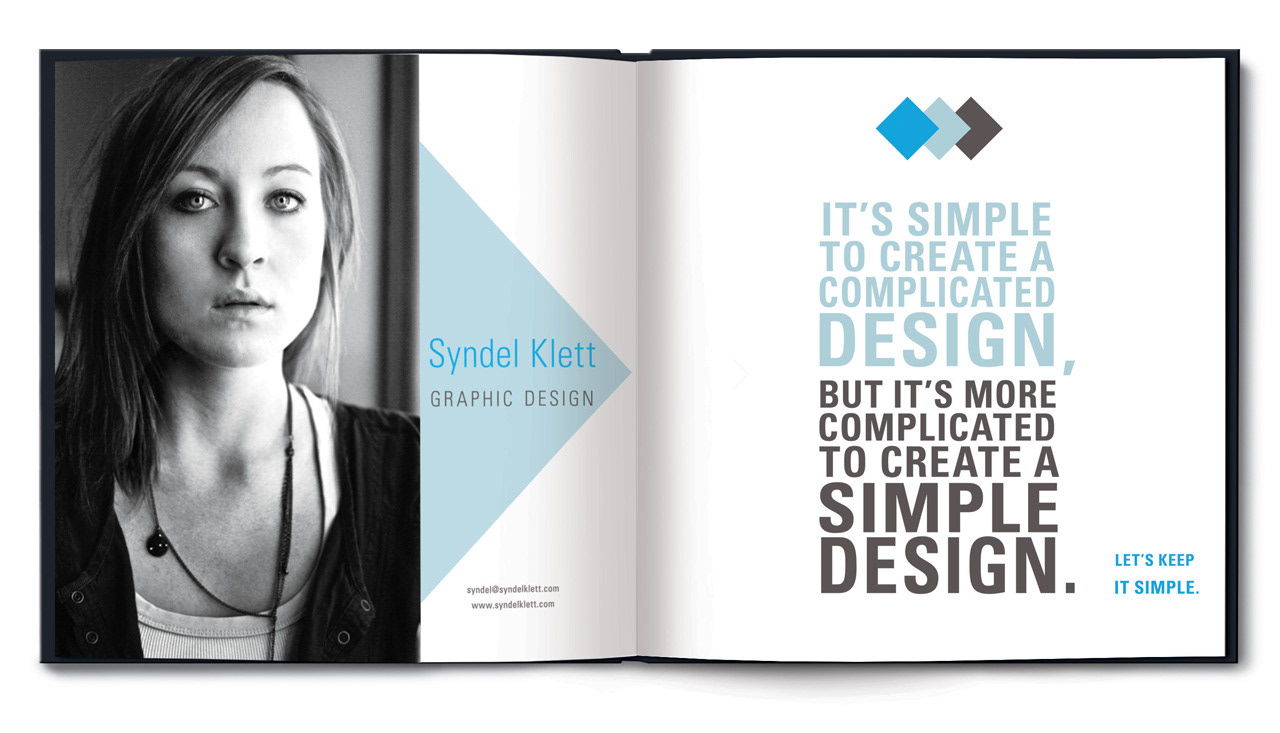 As an added delight for readers, they'll come upon a few spreads that barrel fold out to reveal a spread thats 36" wide.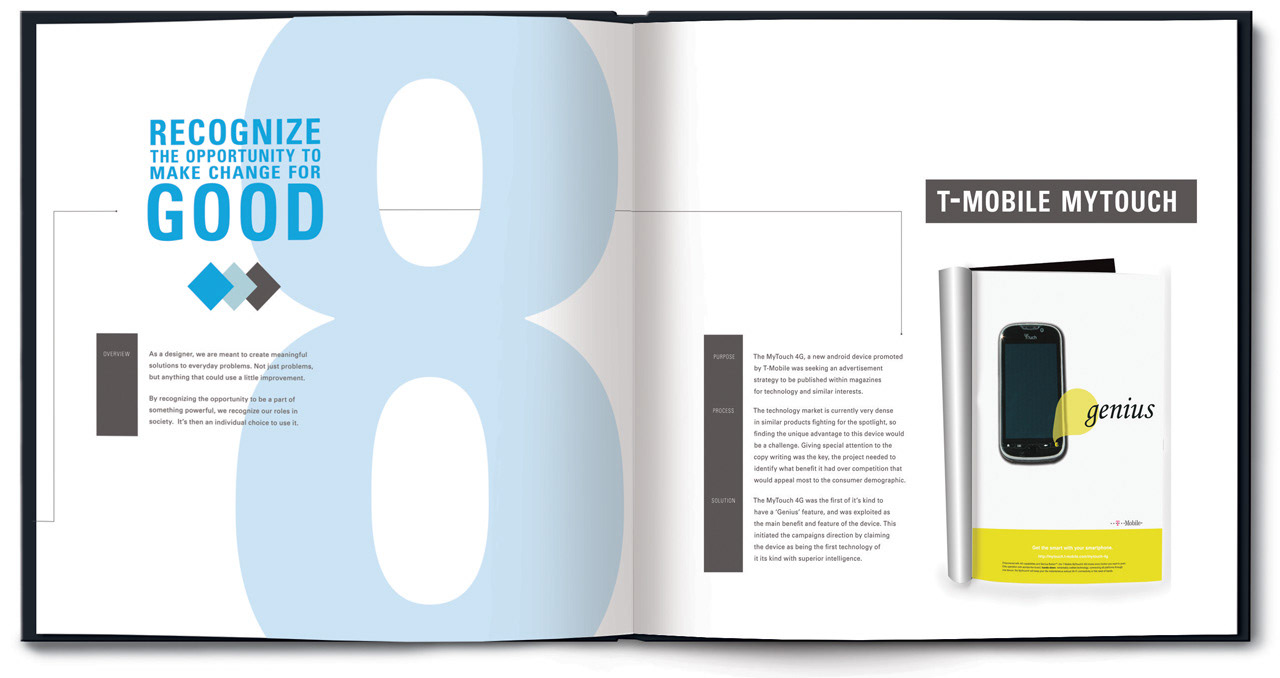 'Recognize Good' hosts projects that have solutions that work, yet an opportunity was identified to improve upon it.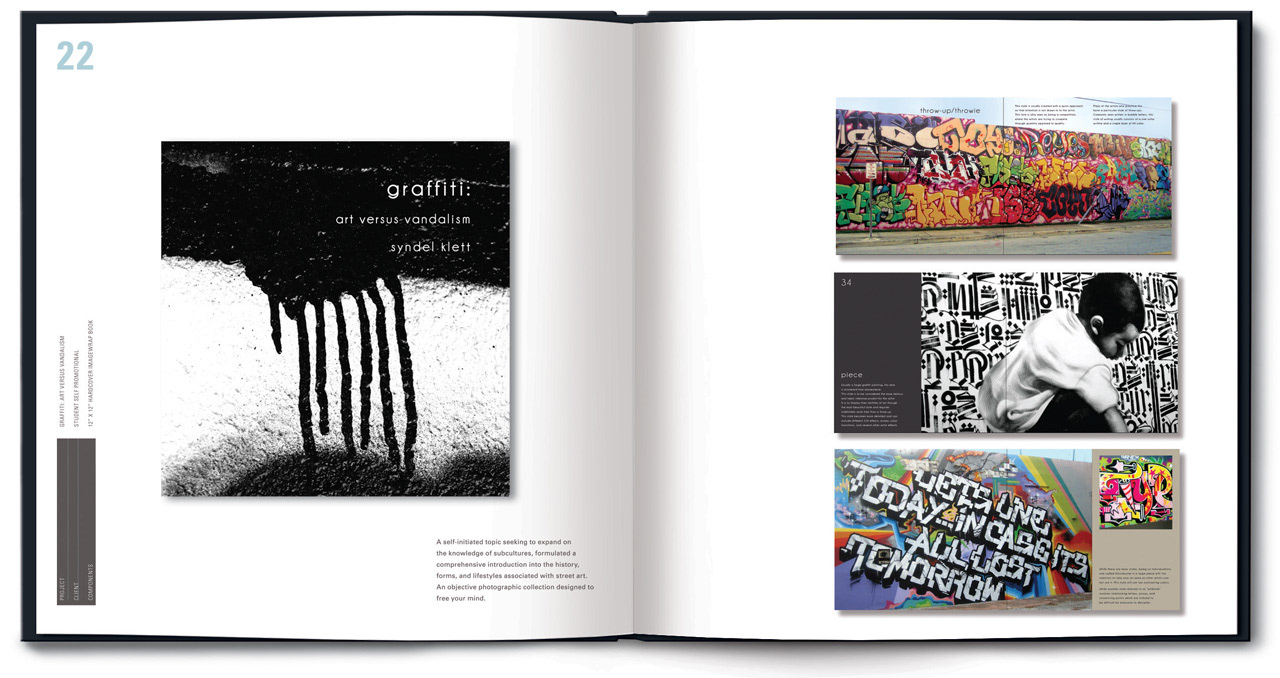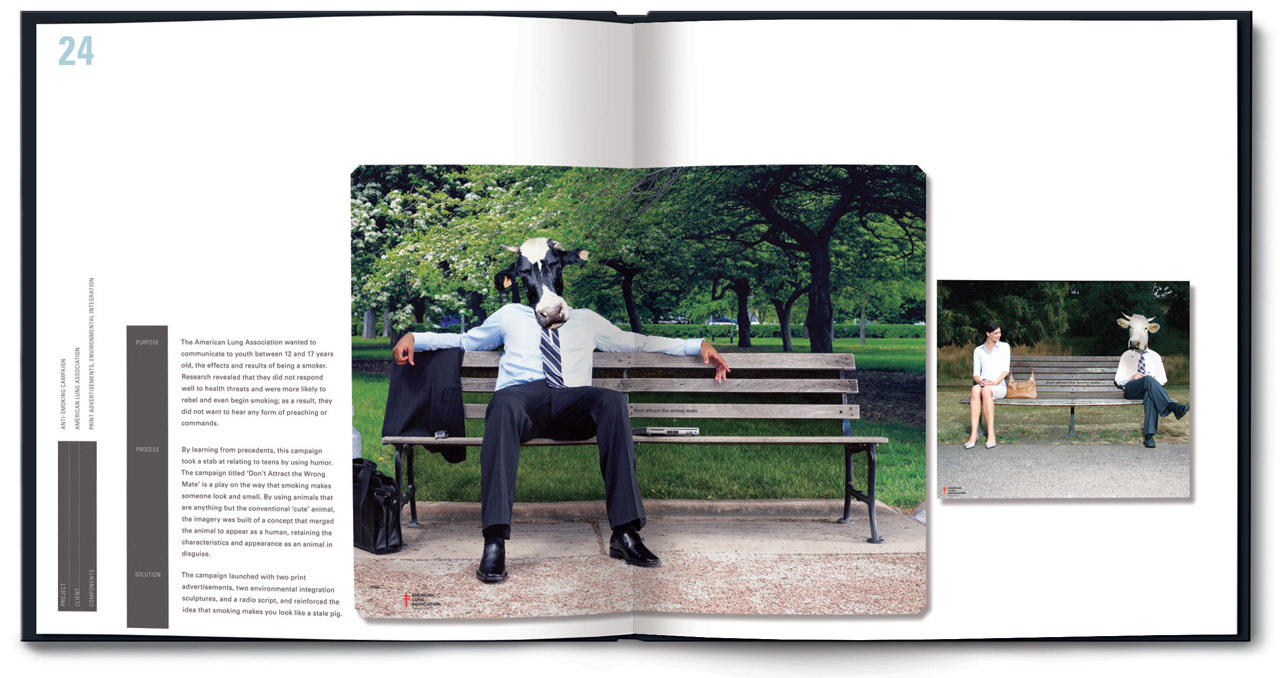 Cause Good' features projects that were aiming to educate and inform, and cause a more informed decision about specific topics.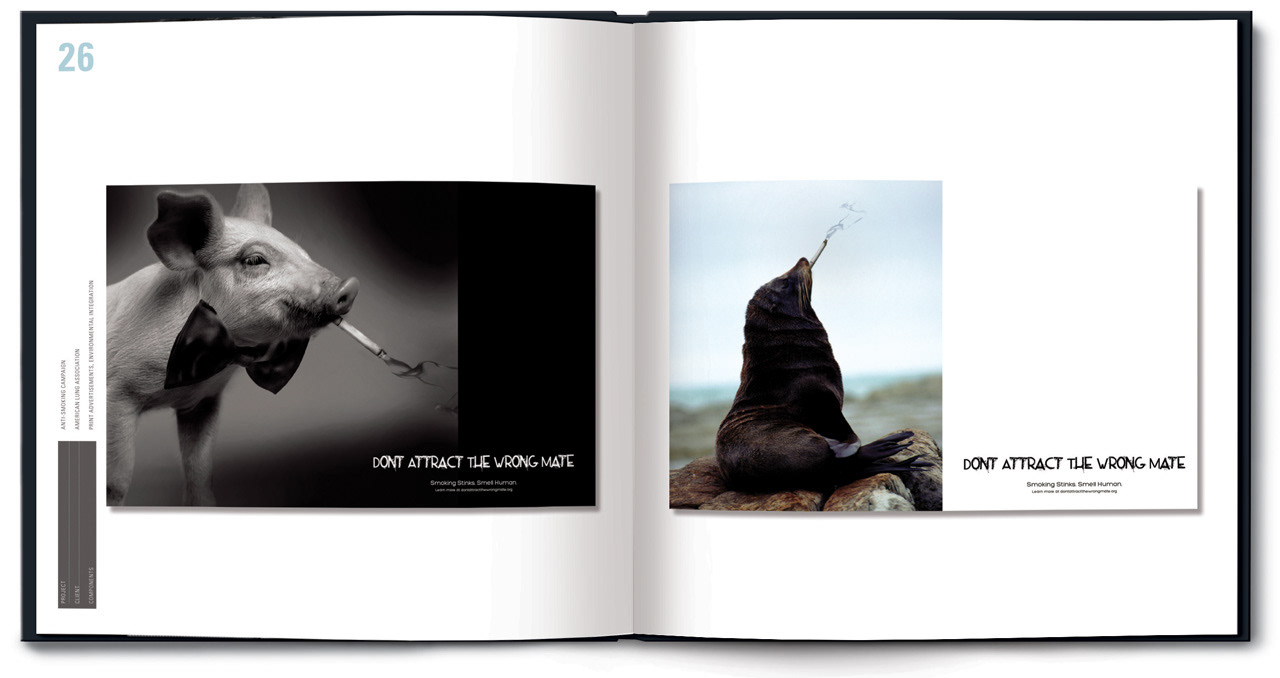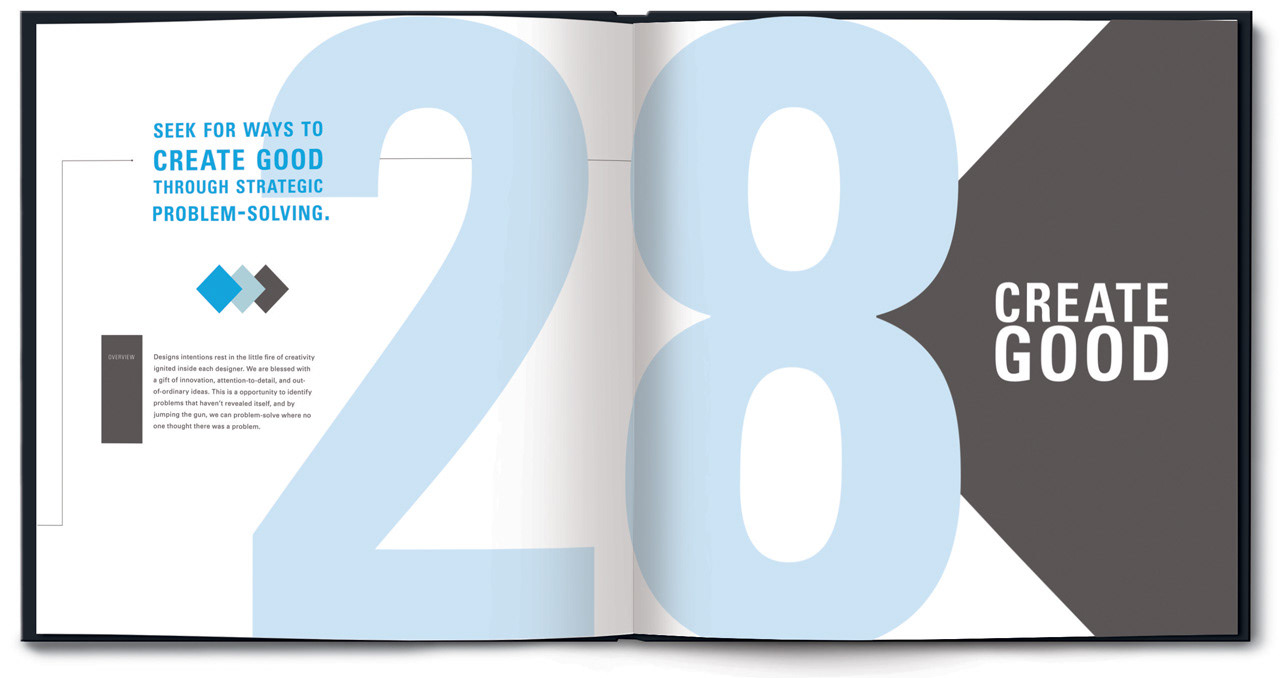 'Create Good' displays projects that offer a purposeful, yet meaningful solution to a problem that had not been identified as having any issues.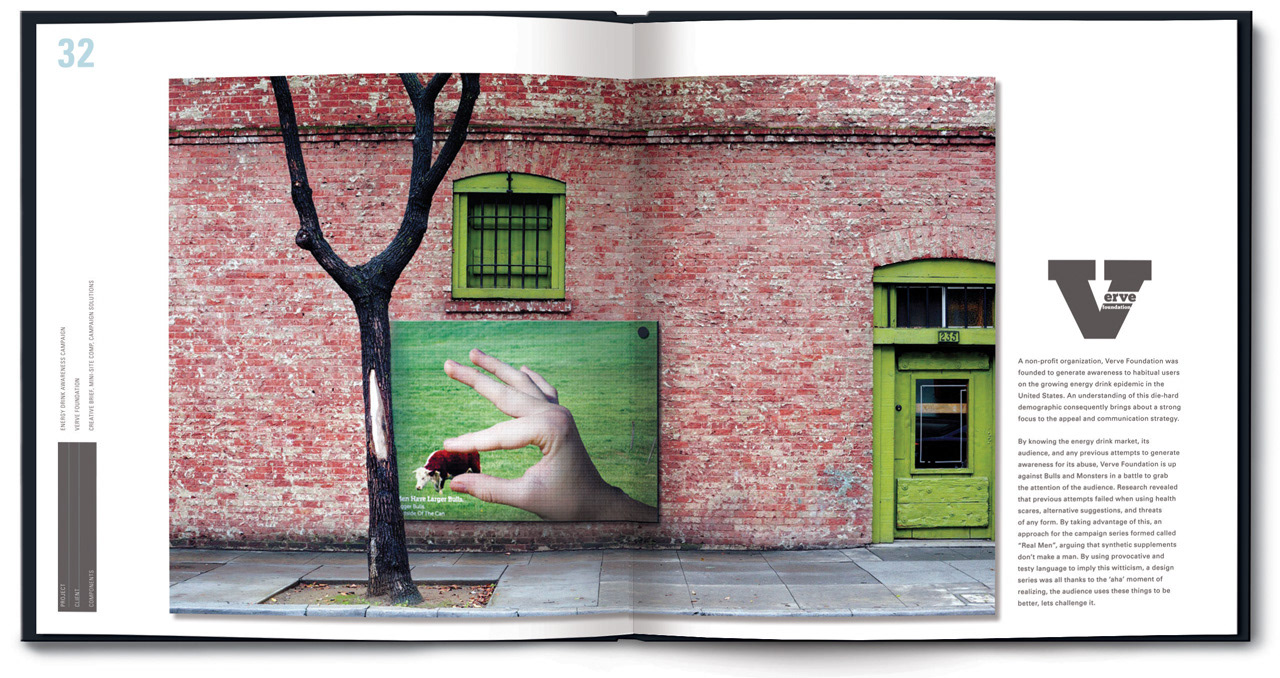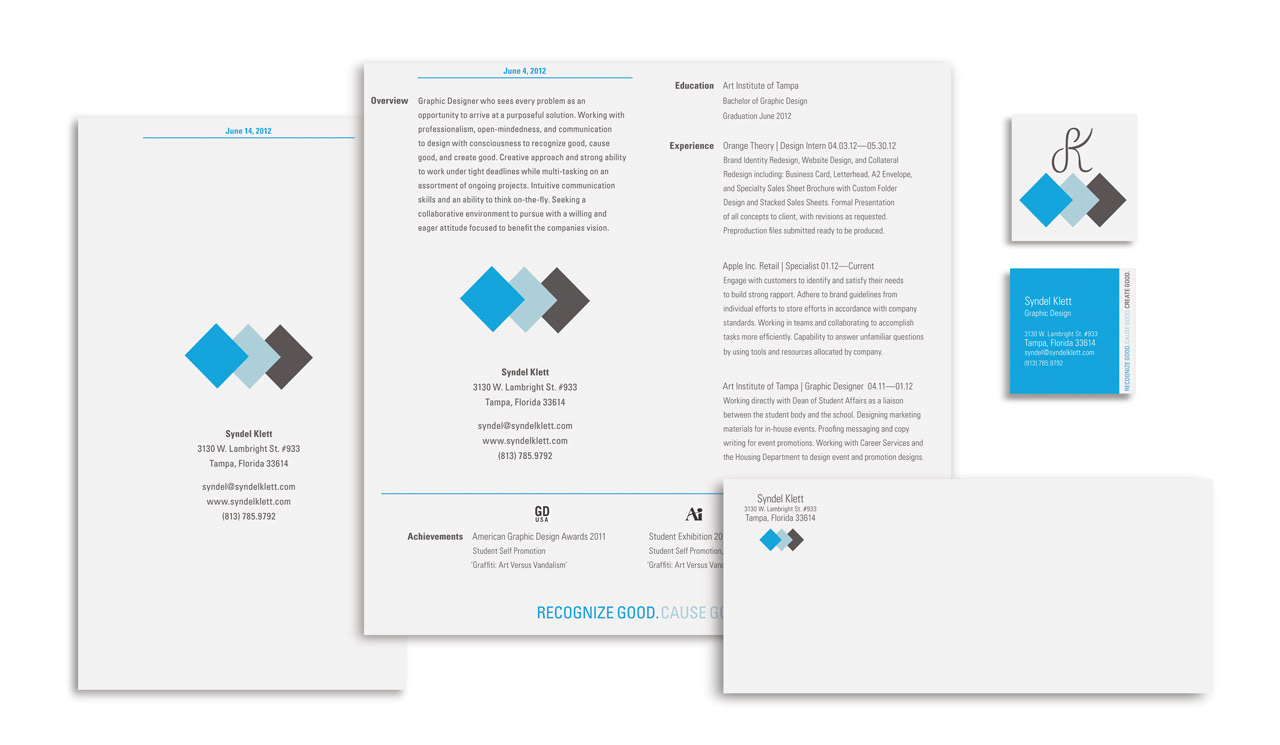 The entire kit is formed from Square shapes, including the Stationery.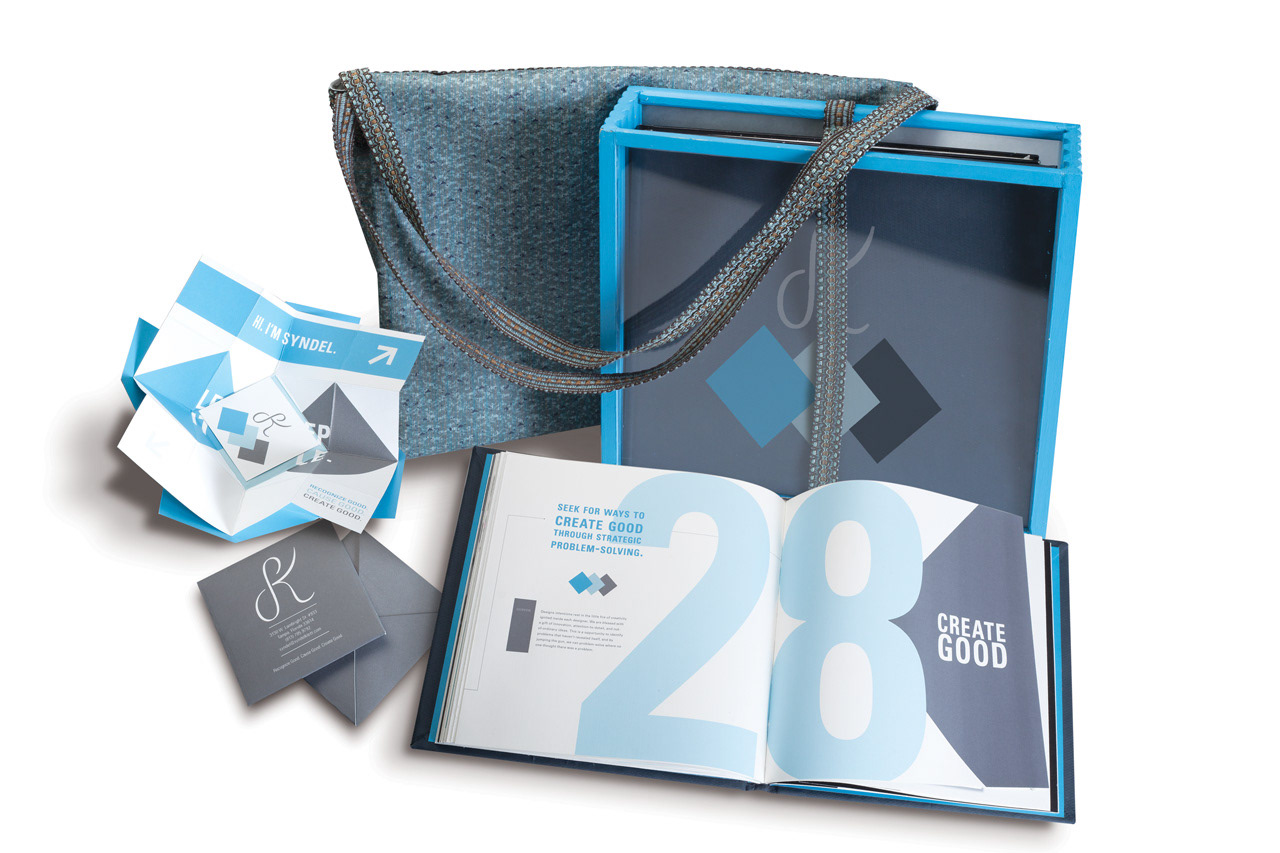 The final kit consists of a lightbox display holding a 12 x 12" handcrafted hardcover portfolio book, an exotic fold with small print samples as a leave behind, a branded custom-fabricated waterproof carrying bag, and branded stationery to match.